A good news for all iPhone/iPad users running iOS 11/iOS 10. A new website ipasigner.io is finally launched and you can get all +Plus app, Emulators, Screen recorder, and many games for free. Right now this website offering 16 amazing apps under various categories. Here's what you need to know about ipa signer website.
What is ipasigner.io is all about?
This is basically a free sign-in service available for iOS devices. This website provides some enterprise developer applications (All are side loadable) for free. To develope and install any enterprise application for iOS devices, you would generally need 300$ Apple developer certificate. But, this application provides all enterprise +Plus apps, emulators, tweaks, and screen recorders for free.
Is it legal to use ipasigner.io?
Its absolutely legal to use this website to install apps as enterprise applications developent is part of Apple app developemt programe. Morevoer, this website won't encourage any pirated apps. The developers of iPA signer website simple modify the original application in more convinite way and make them available on the website.
What are the most useful apps offered by ipasigner.io:
Right now there are 16 apps available on this website. I have given the list of apps below.
Emulator

iNDS
GBA4iOS
PPSSPP
Provanance

++ Apps

Snapchat++
Spotify++
Whatsapp++
Instagram++
Facebook++
Youtube++
Twitter++

Screen Recorders
Tweaks

Phantom for Snapchat
Cercube for youtube
Whatsapp Watusi
The developers will keep adding new apps. For more details on new apps, you can follow their twitter page @ipasignerios. You can follow the simple steps given to install any app easily for free from this website.
How Can I Download Any App from ipasigner.io website?
So follow the simple steps given below to install any app from this website. Make sure that your iPhone/iPad must be running on iOS 8, iOS 9, iOS 10, or iOS 11 to avoid any incompatibility issues. I will show you to download and install everycord screen recorder using this website. Installing any other will be app will as simple as selecting other application instead of EveryCord. So lets start the tutorial.
Tap safari icon on your iPhone/iPad.
Go to ipasgner.io website. Please be patience until the website loads completely.
Now scroll down and find Everycord. Simple tap on it.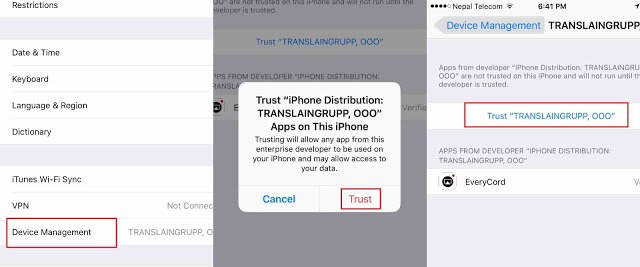 A small confirmation prompt appear on the screen. Simply tap on install again to confirm it.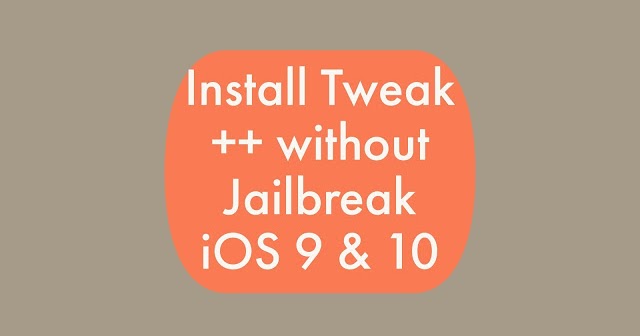 It will take a minute or two to complete the installation process.
Now go to settings on your iOS device.
Tap on general.
Select profile and Device management. You can find the profile for everycord application over there.
Simply tap on it. Now you observe the "tap here to trust the app" option on the top of the screen.
Again a confirmation box appear on the screen. Tap trust.
Now open your application menu. Everycord app will be over there. Simply tap on it to open.
Installing any other app will be as same as everycord. Some of the users complaining that ipa signer website site is not working. Here's how to fix it.
Fix ipasigner.io not working:
There are majorly two possibilities. One is cookies issue and another one is https not taken by your old browser. Follow these two steps.
First clear your browser cache and cookies. This will sure work for you.
If not, enter the URL https://ipasigner.io manually on your browser.
If the problem still persits, you can try out alternative apps like iPA library for iOS.
Conclusion:
All 16 apps are working perfectly well on my iPhone running on iOS 10.3.2 . You can also try out ipasigner.io as they offer free services. Do let us know your experience with ipa signer website in the comment section. Don't forget to share it on your social walls.